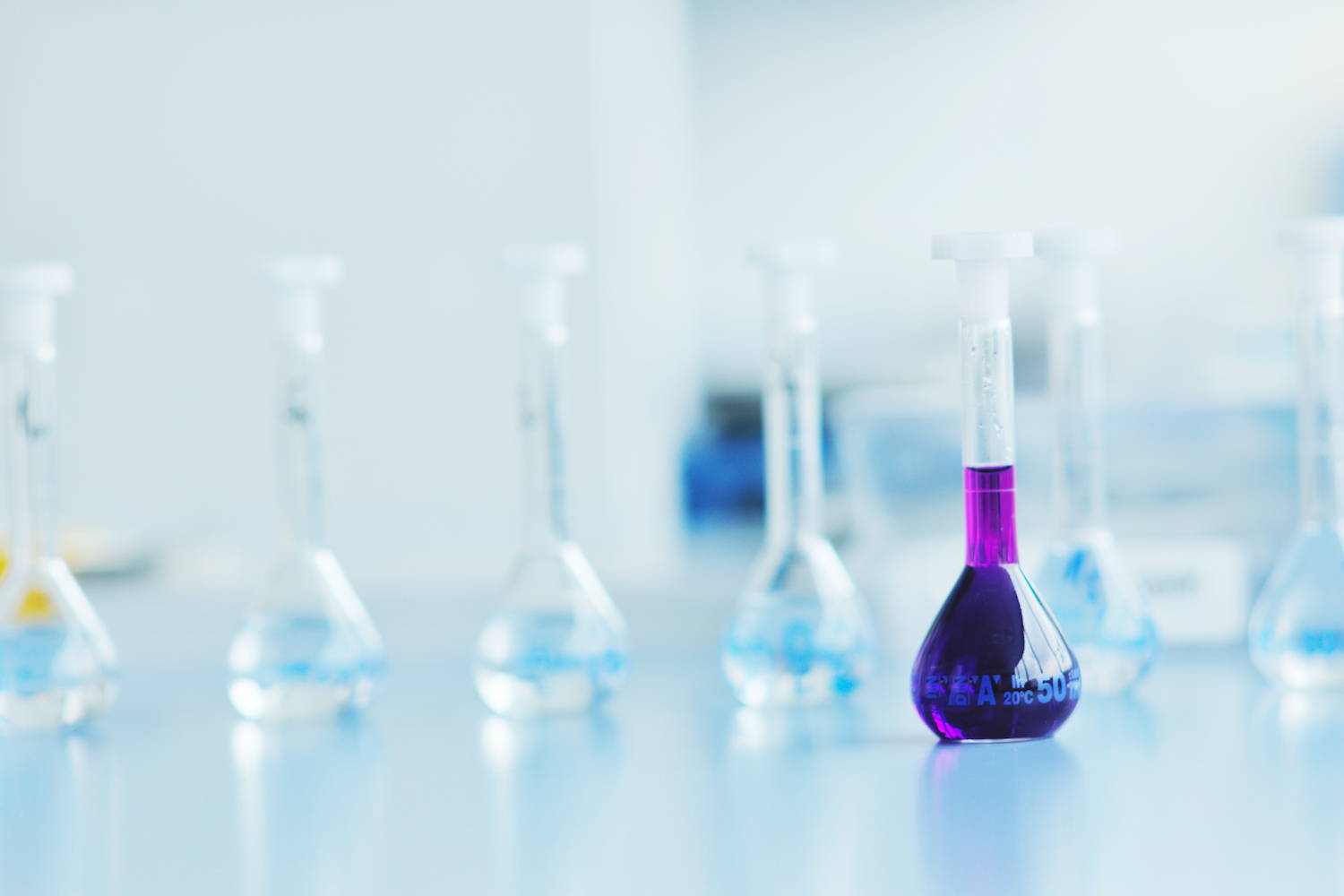 Our nano technology waxes create far less friction than any other existing wax component in the world.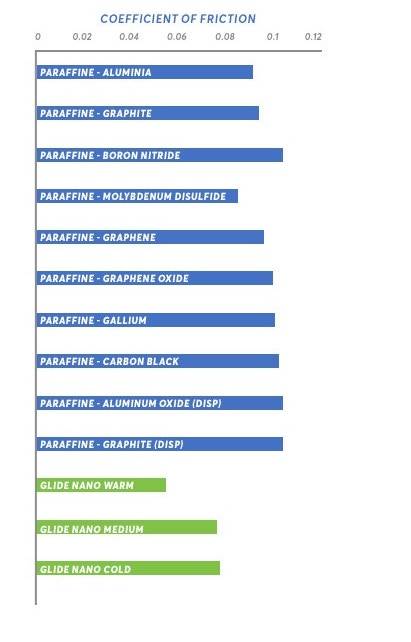 We have performed comparative friction tests between our waxes and our competitors. Here are some results using an unwaxed ski base as reference.



A wear resistance test was performed directly on wax bar samples.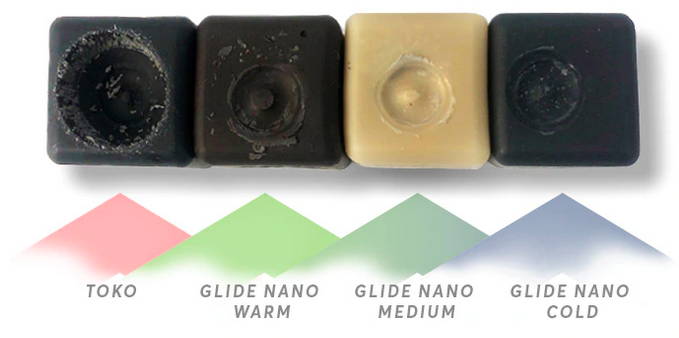 In addition, accelerated wear tests were performed on ab abrasive counter-face. Waxes were intensely worn to stimulate multiple days on skiing.

Rotary test, 15n load, 33 min run, 4mm diameter, 500 rpm, room temperature

Conclusion: Glide Nano waxes have a much higher wear resistance compared to Toko Universal.


Fluorocarbons are used for their hydrophobicity to repel water from ski bases. Until now, there was no alternative. Glide Nano uses nano particles to create hydrophobicity.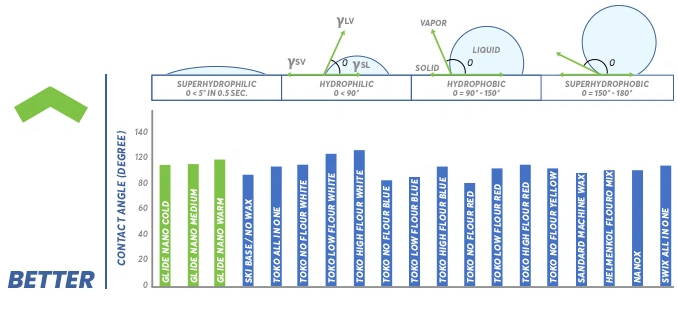 Conclusion: Glide Nano reaches similar contact angles as high as fluorocarbon competitors.

Glide Nano lasts 5x longer compared to other waxes thanks to our patent diamond hard nano filters.

An accelerated wear test was performed on sandpaper. Waxes are worn off very intensely to simulate multiple days of skiing.